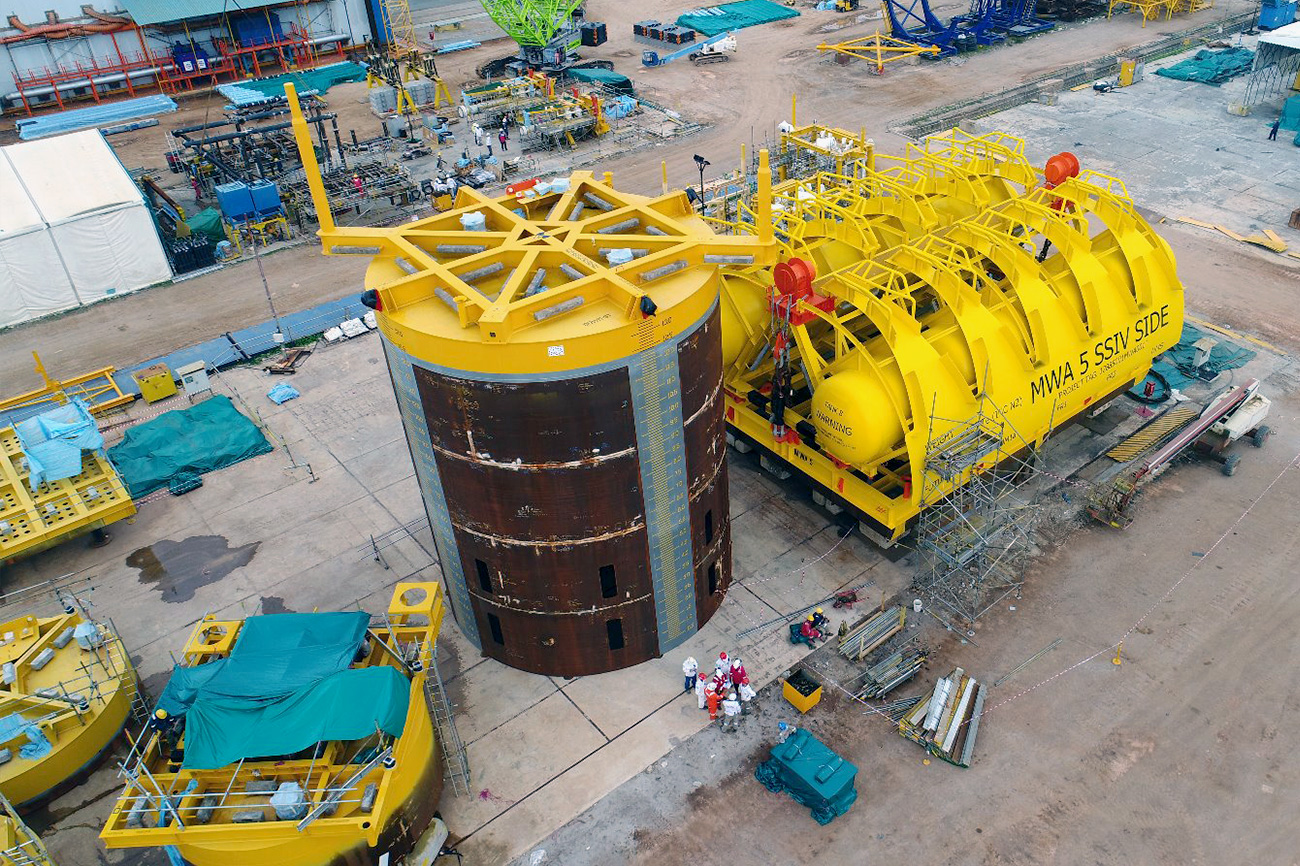 Fabrication & Equipment Manufacturing
Singatac has decades of experience in fabricating marine & offshore steel structures and subsea production systems to the highest standards for the oil and gas exploration industry, from detailed engineering, procurement, construction, pre-commissioning, load-out and transportation.
Singatac is also involved in renewable energy projects to fabricate & supply offshore windfarm structures for Offshore Windfarms globally. As renewable energy continues to gain momentum, Singatac is well equipped and positioned to serve more renewable and alternative fuels projects.